Utility Barista Apron - Black Waxed Canvas with Genuine Leather Straps
A professional work apron made from durable, water resistant waxed canvas that's perfect for messy baristas, bartenders, wait staff etc.
Waxed Cotton Canvas (14oz) / Top Grain Genuine Leather Straps & Accents / Brass Hardware

COMFORT FIT: Cross-back strap design for snug, comfortable fit. Fully adjustable neck straps and waist strap allows apron to fit up to 46" waists and anyone 5' 2" to 6' 6" tall. Cross back-straps take pressure off the neck when wearing for long periods. Back strap secured with brass clip (no tieing required). 32" long / 11" wide at top hem / 26' wide at waist

DURABLE & WATER RESISTANT: 100% waxed cotton canvas (14oz) is ultra durable, water resistant and easy to clean.

PROFESSIONAL STYLE: Leather straps and pocket accents for premium look and feel. Brass grommets, adjusters and rivets Hickory brown color hides stains and dirt.

POCKETS: Large chest pocket, leather towel holder strap, and three side pockets with leather accents.
Sizing
Total length : 32 inches
Top width : 11 inches
Bottom width : 26 inches
Care Instructions
Start with plain water for cleaning. Gently use a scrub brush, rinse, and let it dry. Less is more. For stubborn spots or stains a mild bar soap, flake soap, or saddle soap may help clean specific areas. Test a small area first. Do not put in washing machine.
If the apron doesn't fit right, you'll get a full refund. We guarantee that our aprons will fit. Our aprons are designed to fit adults and kids of all sizes.
Our aprons feature :
Extra long waist ties
Long, fully adjustable long neck strap (except our full print aprons)
If for any reason your apron doesn't fit, you can return it for a full refund no questions asked.
Sizing Guide for Bib Aprons
Standard Size: Recommended for heights under 6'2" and weights under 250lb.
Extra Large Size: 10" wider and 4" longer recommended for heights above 6'2" and over 250lb. 
Customer Reviews
08/16/2021
Great product
Really well made. Thoughtful design for industry professionals
Jordan L.

United States
07/26/2021
They look cool, but
They look very cool, but broke after two weeks of using. :( we are very sad about that purchase. Connections on the straps broke and also the knaps.
Irmelin N.

Norway
07/15/2021
Straps not as pictured
Full leather straps as pictured turned out to be canvas with leather buckles. I need to return.
Makinna R.

United States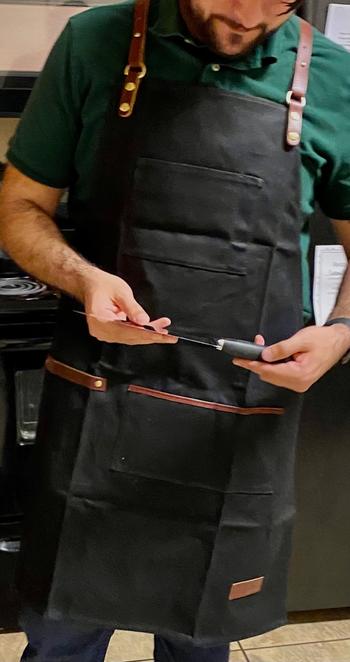 03/16/2021
Good quality!
I bought this for my husband and he loves it. The material is nice and thick, water resistant, the straps are easy to customize and rustic looking and the pockets are incredibly convenient. Would 100% recommend
Roxana G.

United States
12/25/2020
Perfect Gift
Bought this for my boyfriend and he was ecstatic! The materials used are high quality and the construction of the apron is impeccable. Excited to see him use it in the kitchen!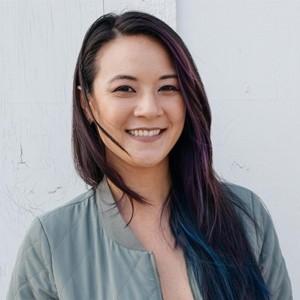 AN
Angel N.

United States